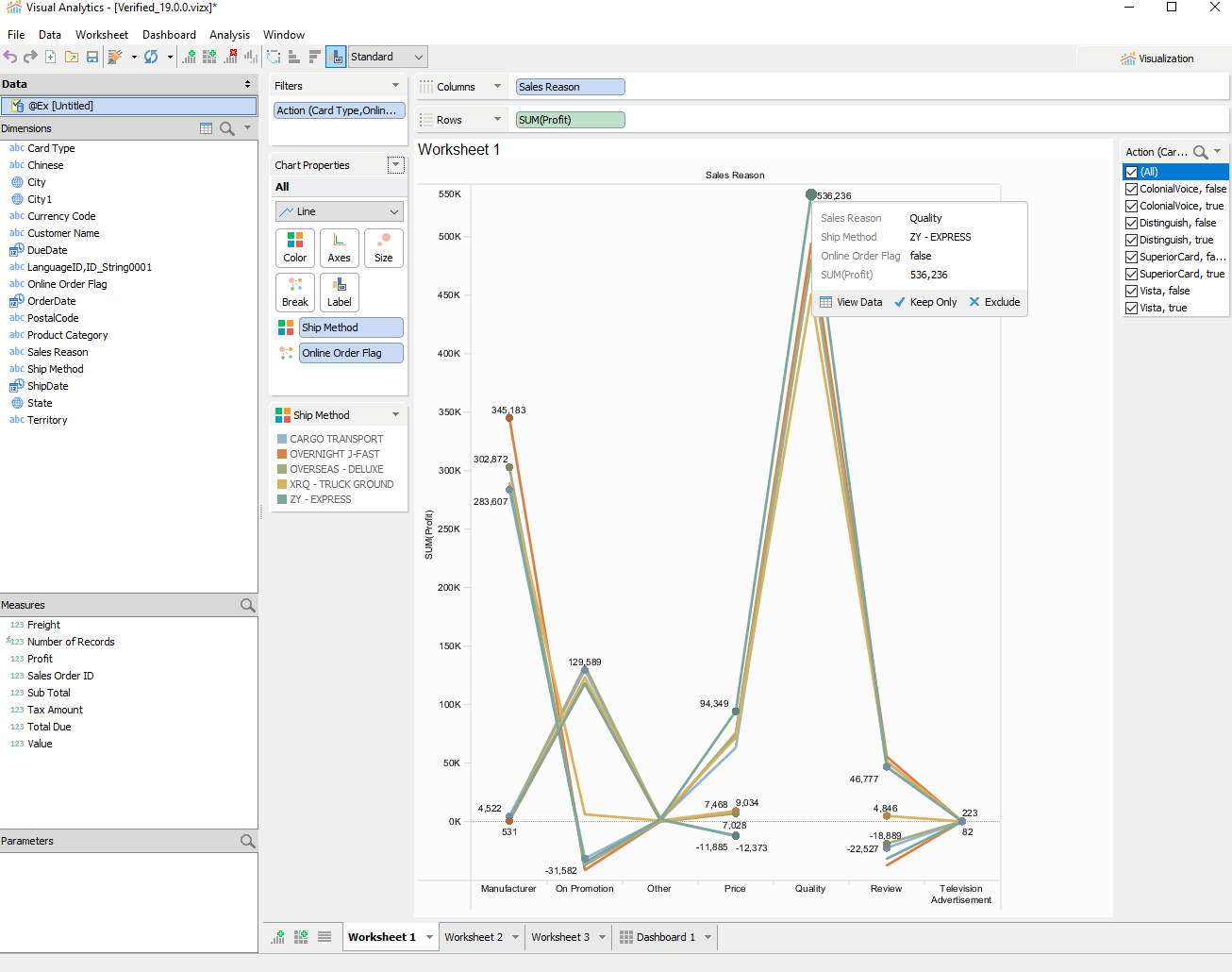 On behalf of the entire Aqua Data Studio team, we're excited to announce the release of Aqua Data Studio version 21.0 with Enhancements in the following areas.
We added Support for two new cloud database platforms: Azure Synapse Analytics and MongoDB Atlas which brings us to supporting over 40 database platforms!
Now Aqua Data Studio gives you the ease of registering, connecting, querying and analyzing your data stored in these cloud platforms.
We updated the platforms Oracle, Postgres, and Hive to newer versions
Aqua Data Studio provides these users with the specific benefits listed below:
Aqua Data Studio will run on Microsoft Windows, Linux, and Apple macOS

One integrated development environment (IDE) client for over 30 data sources

Modern and intuitive graphical user interface (GUI)

Flexible administration of object and management of data

Efficient SQL editor, visual query builder and ER diagram modeler 

Powerful data visualization and analytics with dashboards and reporting

In-depth comparison of schema, data, and files, and synchronization of schema

Easy integration with version control systems for SQL and files
We have expanded scheduled task features to operate on a macOS platform
Aqua Data Studio provides these macOS users with a new gui to schedule tasks
The ability to mask data across all supported databases as been added
Aqua Data Studio Data Masking lets you mask database table columns which contain sensitive information and protect Aqua Data Studio output from users who do not need to see the information.

The Aqua Data Studio Data Masking tool makes it convenient to select only the information that you want to be visible to others in your result set while still giving them

access to a table's

complete result set. This is done so that the data remains structurally workable but does not expose sensitive information

.
In addition to the above we are also introducing an Ultimate Edition that offers two additional features: 
A new DevOps feature to generate random tables and test data to facilitate various tests without compromising sensitive data has been added
Aqua Data Studio allows you to create random tables without any data for testing purposes.

You can now populate random data into existing tables to test. This is very useful for performance testing. 
Task Scheduler for Projects with our Aquascripts has been added
Aqua Data Studio now allows customers who design and build Aquascripts to schedule these scripts via the Task Scheduler.
Upcoming Webinar
Join us for our upcoming webinar where you will learn about the many features and capabilities of Aqua Data Studio. 
Learn Aqua Data Studio Overview
Date: Wednesday, December 9, 2020
Time: 11:00 am PST / 2:00 pm EST
We would like to take this opportunity to thank everyone involved with making this release happen: Our Development Team, Aqua Data Studio Support Team, Architects, Sales Engineers, IT, Documentation, Sales, and Marketing.
Download a Trial:  Aqua Data Studio Trial Download
View Documentation: Aqua Data Studio Documentation
See What's New in this release:  What's new in version 21.0